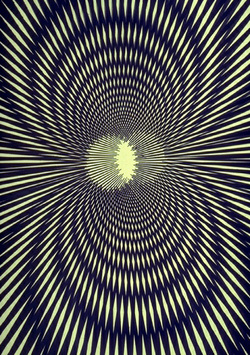 "Electric power is everywhere present in unlimited quantities, it can drive the world's machinery without the need of coal, oil, gas or any other fuel."
Nikola Tesla
Essential to the plot of Chet's story is the development of something called free energy. Free energy utilizes the torus energy that surrounds the earth. It's self renewing, so it can't be depleted. Creating devices that can capture this energy and transform it into electricity has been the goal of many. If it existed, there would be no need for power plants or transmission wires. Each consumer would only need the device that would capture the torus energy and convert it into electricity. Think what that would mean to the energy industry and possibly the economy. This is a consideration with which I've had to deal in Chet's story. However, there have been many advances over the years that have made items and processes obsolete without destroying the economy.
Nicola Tesla was an early researcher of this energy. He invented fluorescent lighting, the Tesla induction motor, the Tesla coil, and developed the alternating current (AC) electrical supply system. He had registered over a hundred patents. He attracted the attention of J.P. Morgan who supported his work. When Morgan realized the implications of Tesla's work on free energy, he withdrew his support. Many believe J.P. Morgan was motivated to do this to protect his investment in the copper that was used in electric transmission wires. In addition to withdrawing his support, he saw to it that Tesla was discredited in the scientific community. A poster of Nicola Tesla, a keepsake that Chet has from his father, figures in the story.
There have been many theories about conspiracies holding back the development of many innovations, and such a conspiracy to squelch the development of a free energy device is the basis of the plot in this suspense novel. Chet's father was working on a free energy device when he disappeared under mysterious circumstances. By the way, there are supposed to be free energy devices in existence, but it's believed they have a long way to go before they are practical. There are, however, many scientists working in the field of new energy which encompasses more than torus energy, for example, cold fusion. See
http://www.newenergymovement.org
for more on alternative energy.
WARNING
: If you explore the Web for free energy, you'll find many ads for free energy plans, books, and devices. I believe most of these are scams. Don't waste your money.
Some sites you may find interesting follow:
Nicola Tesla
http://inventors.about.com/od/tstartinventions/a/Nikola_Tesla.htm?utm_term=tesla%20power%20generator&utm_content=p1-main-3-title&utm_medium=sem&utm_source=google&utm_campaign=adid-763d30b9-02b9-475f-9c46-5d91d3cbff23-0-ab_gsb_ocode-4633&ad=semD&an=google_s&am=broad&q=tesla%20power%20generator&dqi=&o=4633&l=sem&qsrc=999&askid=763d30b9-02b9-475f-9c46-5d91d3cbff23-0-ab_gsb
New Energy
www.newenergymovement.org
The Thrive Movement
(Information from this site initially inspired me to use free energy as a plot device. It's an interesting site that offers a free, well-made, entertaining film covering several issues—food for thought.)
www.thrivemovement.com
Yours,
Valerie