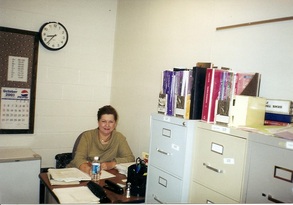 I'm still deep in the revision process. It's slow going, but it's going. I've been thinking about how we writers write despite the way some people treat us. People can be generous, compassionate, and supportive while some thrive on judgment and contempt that squelches the developing writer. I'm sure all of us have encountered teachers and other adults who were like this.

Sunny Fader told me about a teacher who said she couldn't write and shouldn't ever think of a career in writing. Sunny didn't let this pronouncement hold her back even though she had dyslexia. She not only became a published book author, but she also wrote for Disney and had a script produced for the old Robert Wagner and Jill St. John TV series. In addition, she wrote and produced for a charitable organization overseas and for the St. Jude Hospital promos. And she taught scriptwriting at two universities. So much for not being able to write.

Beth, another writer, visited with a book club who had read her book. For the most part, the discussion was civil and positive, but one participant kept questioning and criticizing one thing after another. Beginning to feel demoralized, Beth was startled at the end when the woman asked her when the next book was coming out. Go figure.

I often attend a monthly event where writers share short writings or excerpts. At one of them, an award-winning, published author read. When the event was over, I overheard her say that some people had no business writing. How much kinder it would have been to approach individuals and suggest ways to improve. Of course, I'm thinking like a teacher. As one of my colleagues once posted on her classroom bulletin board, "We're all gifted; we just open them at different times." I was shocked at this author's stinginess, but I came to surmise that this was a case of sour grapes. She was a talented writer who'd achieved recognition—but no Pulitzer. Perhaps she felt there were other authors not nearly as talented as she who had achieved greater notoriety, and this was her way of salving her ego.

On the other hand, at the May New Mexico Book Association luncheon, author David Morrell (best known for the Rambo series) spoke to us about his books and writing. His previous two books, Murder as a Fine Art and Inspector of the Dead, are well-researched, historical Victorian novels featuring opium-eater Thomas DeQuincey, a change from his adventure books. I'm currently reading his most recent book, The League of Night and Fog: a Novel. This award-winning author did NOT ride in on a high horse. He was most cordial, answering all of our questions about writing and publishing with patience and a smile. He was quite encouraging. Of course, Morrell spent a few years teaching literature at the University of Iowa. Not that all teachers are Mother Theresas, but his attitude toward us demonstrated that he was one who understood the major purpose of teachers—to edify (to build up). And isn't this an attitude we all should strive to develop? He treated us as equals, with respect. (He even gave away a free copy of his book, Lessons From a Lifetime of Writing, with each novel purchase.) I believe he would be one to suggest ways to improve a writing.

When it comes to writing, I believe we all have something worth sharing. Some of us write for our own pleasure and never publish. Some prepare documents for work. Some wish to leave a legacy memoir for our families. Some have stories inside of us that we simply must share. Not all of us are skilled, but with instruction and appropriate suggestions from others, we can attain whatever level we are capable of reaching. I think it's important to encourage anyone who expresses a desire to write. Self-expression is so very important. It's akin to saying "I exist." When others are ugly to us, they invalidate us. Supportive criticism can make all the difference. Let's leave the high horses in their stalls. A particular book may not be my cup of tea, but I believe there's an audience for every book.