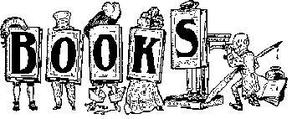 I decided I should read some classics by highly respected authors from the past since it's been many years that I've done so. As an author who has consulted with fellow authors and studied many books and blogs on writing, I read these books with an eye to what I've learned; for example, grab your reader from the get go, leave out what the reader is likely to skip, create characters that will make your readers care, show don't tell (I noticed quite a bit of telling in a couple of these books).
I started reading Conrad's
Heart of Darkness
, a book I failed to read in college. It is beautiful writing, but I could not finish the book because Conrad goes on for pages and pages describing the setting at the beginning of the book. Yes, it sets the mood, but I kept wondering what the conflict was, who the protagonist was, and when Conrad was going to get to the
story
. I believe when this story was written (before the cyber age), readers were patient and possessed a longer attention span than I do. These were literate people not distracted by radio, film, TV, computers, social media, cell phones, and instant gratification. They could appreciate the slow, beautiful blossoming of Conrad's book.
Two other books I actually finished were Austin's
Emma
and Fitzgerald's
The Beautiful and Damned
. I'm sorry, but I really don't get the popularity of Austin's books. Aside from a peek into British society during that time period, they seem a little frivolous and in the vein of Harlequin romances. Although I must admit, I did like
Persuasion
. Why? Probably because the heroine appears to learn a very valuable lesson about love and social status. I guess I'm not the audience for her work.
I appreciate the popularity of Fitzgerald's
The Great Gatsby
, but I could not care less for the characters in
The Beautiful and Damned
. Perhaps the point of the book was to show how useless this couple was. I had no sympathy at all for them. I found their stupidity, dismissive attitude towards those not of their class, and their concern over money and their inability to live reasonably offensive. There was absolutely nothing redeeming about the characters; neither experienced an epiphany. They are narcissistic and contribute nothing to their families or friends, society, the arts, or even to themselves. They are slugs. I kept reading, hoping that perhaps there would be some astounding redemption. Fitzgerald writes poetically, and I did enjoy that. Another thing that I didn't think worked: He has a section about Beauty being sent to Earth in the form of the wife. I don't think this really adds to the story. It certainly doesn't make the female character any nobler.
I suppose what all this illustrates is that writing changes as audiences change. There will always be literature from the past that is as viable today as it was when written. Shakespeare, Dickens, Twain, Conan Doyle, and Poe are obvious examples. But there are others that might not make the cut today.
_______________
For a chance to win a copy of
Incidental Daughter
, sign up to receive my occasional email. I do not share or sell my list, nor do I spam. You'll only hear from me once in awhile about upcoming events and items of interest. CLICK HERE and write "Sign me up."
GIVEAWAY OPEN ONLY TO U.S. RESIDENTS.
_______________
Authors
,
CLICK HERE
for
Treasure Finds
for Authors
. This section is updated regularly with finds from various other blogs that deal with writing, publishing, and social media. Check back often.