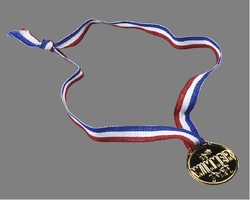 Legitimacy
If you mean which ones are legitimate, the ones promoted in magazines like
Poets & Writers
,
The Writer
, and
Writer's Digest
have proven themselves fair and ethical.
Years ago, I entered a contest and won a small prize and publication which never materialized. Months later I received a letter that the sponsor was being sued and that there would be a settlement. Nothing ever came of it. I don't believe that happens these days, especially if the contest is sponsored by a university, writing organization, or an established publication. Contrary to my earlier experience, I entered a play script in a
Writer's Digest
Annual Contest, placed fourth, and received the advertised prizes. A few sponsors who are looking for an exceptionally high-quality ms, on rare occasions, have not awarded a prize. This has usually happened in genres that had a small number of submissions.
Regarding fees, almost all contests charge a fee. The fees pay for the screening readers, judges, administration/office costs, and prizes. In many instances, the fees are not enough to cover these expenses, so some contests are additionally funded by grants or the sponsors themselves. In the event there is not an award, fees are not returned because the funds have already covered the costs of the contest.
Recommendations
So the answer to the question really depends on you. It's a matter of your purpose, your experience, and your genre. You can add to your writing resume while winning cash prizes and publication. Familiarize yourself with the sponsor and the contest to find a good fit. Read the works of past winners.
Entering a contest can be a positive experience even if you don't win. Years ago, I had a ms I'd submitted to a contest returned to me with some great feedback, not something that usually occurs, considering the flood of manuscripts through which judges must wade. There really are some kind readers and judges out there who might just take the time to encourage you. That in itself is a w nothing else.
_______________
For a chance to win a copy of Incidental Daughter, sign up to receive my occasional email. I do not share or sell my list, nor do I spam. You'll only hear from me once in awhile about upcoming events and items of interest. CLICK HERE and write "Sign me up."
GIVEAWAY OPEN ONLY TO U.S. RESIDENTS.
_______________
To celebrate the recent publication of the Large Print Version of Incidental Daughter, I'm offering the Kindle version FREE from July 31 - Aug 4. Click on
http://www.amazon.com/Incidental-Daughter-Large-Val-Stasik/dp/0988584727/ref=sr_1_1_title_1_pap?s=books&ie=UTF8&qid=1374120711&sr=1-1&keywords=incidental+daughter
. This will take you to the sales page for the large print edition where you can click on the free Kindle version to order it.
_______________
Authors,
CLICK HERE
for
Treasure Finds
for Authors
.