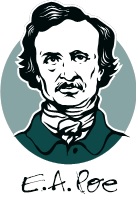 Our muses may often inspire us with a very unique plot. It's quite easy to get so caught up in constructing the plot that characterization gets short shrift. There are genres like horror and mystery in which plot is quite significant; however, even these genres are further enriched by well-rounded characters.
John Meeks
'
Bogey's Final Gift
and
Bogey's Mortal Lock
are good examples of this. These novels are quite engaging, not only because of the plot and race track setting, but also because the characters are unique and well developed. Readers will care about these characters and read on not just to solve the mystery but to also learn if and how the characters survive disaster.
I cannot recall his name, but a well-known writer and writing teacher once said that every story is somebody's story. Many established writers will tell you that they start with a character when fishing the muse's pond for plot ideas. Some use a character sketch, questions they ask about the character. These questions may not be important to the plot and many of the details may never appear in the story. They may question such aspects of a character's life as favorite soft drink as well as what a character's parents were like. Some also create and furnish the living spaces of these characters. Some create dreams that these characters may have. I suspect
James Lee Burke
uses the dream technique because dreams often appear in his books. It is a lot of work. Many of my students complained loudly about being expected to do this when they had a really hot plot going. The point is these writers really gain insight into their characters; they know them so well that their stories read truer because the characters' behaviors are consistent with who they are.
A friend of mine carries around a notebook that she uses to ask questions of her characters as she is developing the plot. The plot is truly dependent on how these characters reveal themselves to her. If you choose to use her method, be careful. She related one incident I found quite amusing. While waiting in a doctor's office, she was busily using this technique. The questions she was listing were things like "Get rid of the girlfriend to avoid prison?" "Kill off the two detectives?" She noticed that the woman sitting next to her was reading what she was writing. Of course, the woman shouldn't have been so nosy, and my friend was unlikely to run into her again, so my friend offered no explanation. We both wonder what the woman did about what she was reading. Did she report my friend to the authorities? Perhaps she kept her mouth shut out of fear for her own life. Then, again, maybe she realized she was reading a writer's fishing expedition into plot and character.
Both plot and character are important to a story, not to mention other elements such as setting, point of view, and theme. The richest stories, however, seem to have plots that are driven by genuine characters.
_______________
For a chance to win a copy of
Incidental Daughter
, sign up to receive my occasional email. I do not share or sell my list, nor do I spam. You'll only hear from me once in awhile about upcoming events and items of interest. CLICK HERE and write "Sign me up."
GIVEAWAY OPEN ONLY TO U.S. RESIDENTS.
_______________
Authors,
CLICK HERE
for
Treasure Finds
for Authors
.