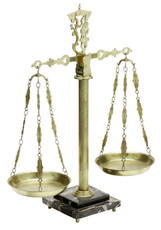 You do a search on your e-book to see how much Internet buzz it's generated only to discover some website is offering it "free." However, "free" requires the visitor to participate in some campaign or such in order to download the free copy of your e-book. Your e-book is a teaser designed to lure visitors into buying something from that site.
You haven't offered it free on Amazon or any of the other sites selling your e-book, and no one has asked your permission to do so. You are a victim of e-book piracy. You are shocked, angry. How did they get a copy? Did they hack into the Library of Congress Copyright Office, Bowker, or one of the sites selling your e-book? What will people who have
bought
the e-book think of you?
It's done; it's there. What can you do about it? The
1998 Digital Millennium Copyright Act
provides you with the means to remedy this infringement of your copyright:
The DMCA Takedown Notice
. The webhost is legally required to takedown the offending site. This notice can be used for any infringement of your copyright, whether it is a portion of your book, an article on your blog, or one of your photographs. Following are sites that provide you with a template of the takedown notice form and background on the Act.
http://www.mcanerin.com/EN/articles/copyright-03.asp
http://en.wikipedia.org/wiki/Online_Copyright_Infringement_Liability_Limitation_Act
http://en.wikipedia.org/wiki/Digital_Millennium_Copyright_Act
Ah, but then you learn that the webhost is in Poland or some other place outside of the U.S. (and sometimes it's difficult to find who the webhost is despite looking for the information on WHOIS). If this is the case, you are dependent on the good graces of that host because webhosts in other countries are not bound by it. Your only recourse is a lawsuit. Frankly, it's not worth it. You could, however, send the DMCA Takedown Notice to U.S. search engines like Google who are listing the URL of the piracy site.
Another protection for digital products (e-books, music, etc.) has recently evolved. According to
"E-Books & Evolving Law" by Steve Gillen, an article in the June 2013 IBPA magazine Independent
, the first-sale doctrine does not apply to e-books. (First sale means once a book has been purchased, the buyer is free to resell it at a deep discount because the buyer
owns
the book.) The Supreme Court has recently determined that since a physical item cannot be transmitted over the Internet, and an e-book is not a physical item, and e-books use a
licensing
business model, the first-sale doctrine does not apply. Any reselling, copying, etc. of the e-book is an infringement of the author's copyright. The article provides an example of an
end-user license agreement
and suggests that publishers advise their retail customers at the time of purchase that they are getting a license to the digital book, not ownership of a digital copy.
I suggest you read the article in its entirety. In fact, even if you're not an independent publisher or self-publisher, you may find many perks in joining the IBPA (Independent Book Publishers Association). Explore the IBPA website at
www.ibpa-online.org
.
_______________
For a chance to win a copy of
Incidental Daughter
, sign up to receive my occasional email. I do not share or sell my list, nor do I spam. You'll only hear from me once in awhile about upcoming events and items of interest. CLICK HERE and write "Sign me up."
GIVEAWAY OPEN ONLY TO U.S. RESIDENTS.
_______________
Authors,
CLICK HERE
for
Treasure Finds
for Authors
.